The Logging Console section Administration > System Status > Logging console shows a table of all log files that have been created by your system. Log files can be useful for debugging a system.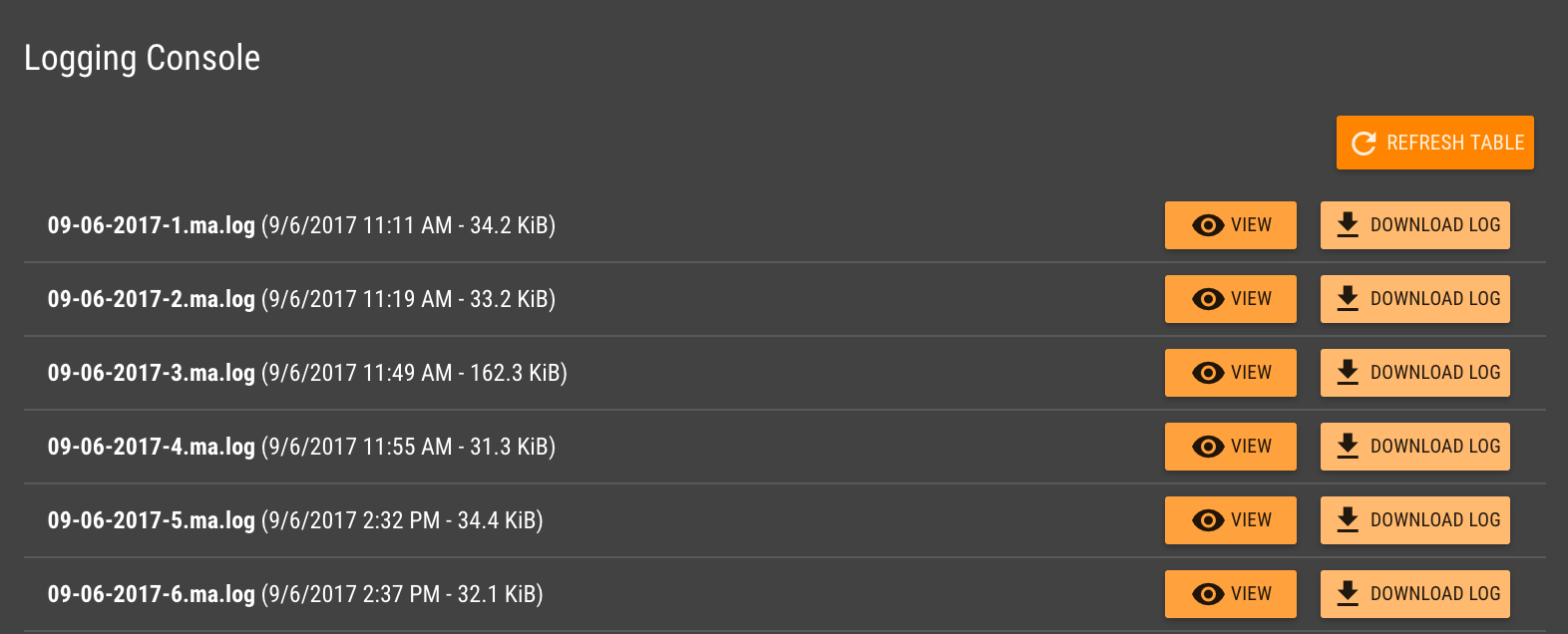 You can View a log file in the text pane in a popup dialog, or you can Download a log file to your desktop.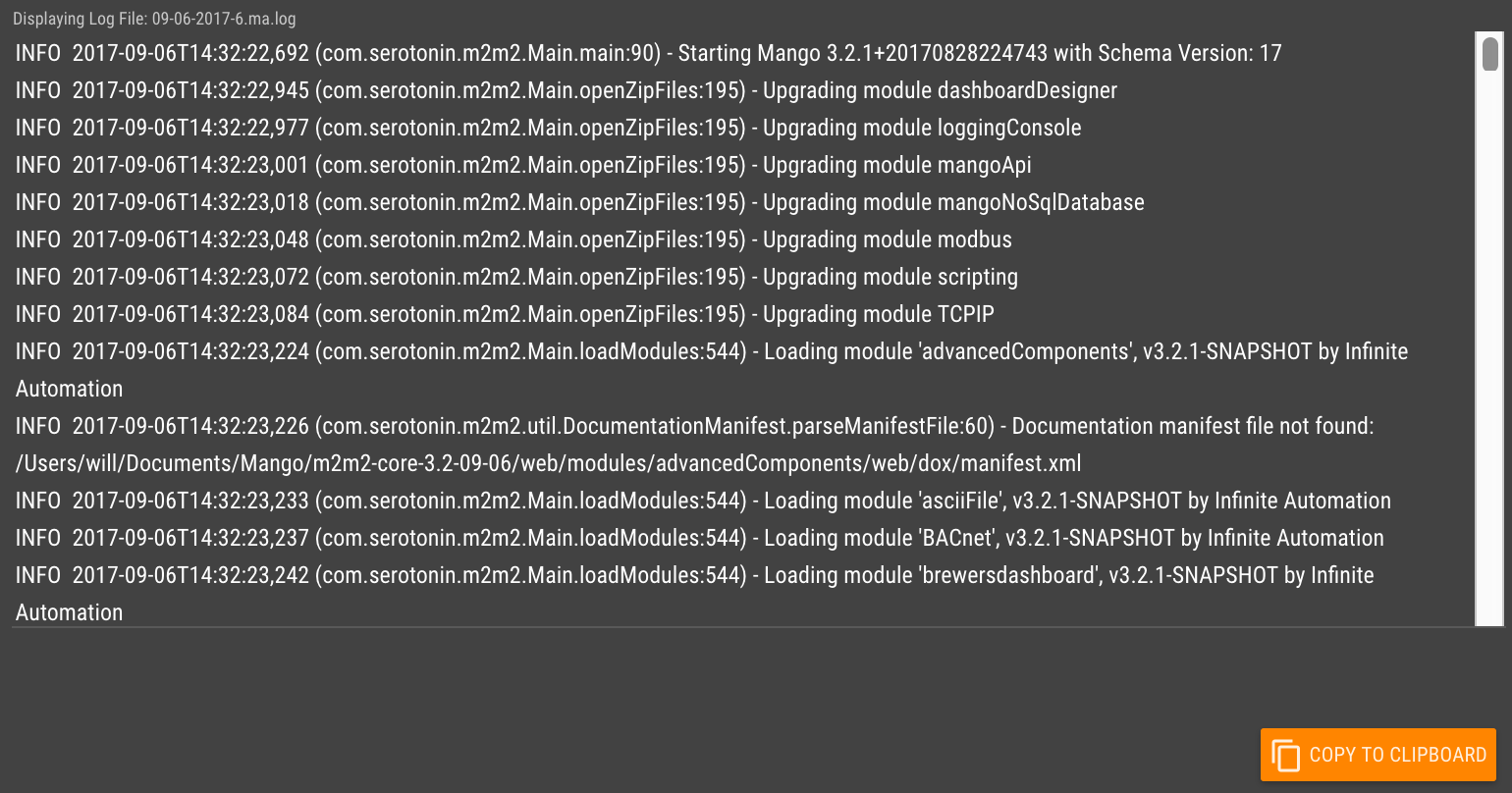 If you are viewing the log file you can click the Copy to Clipboard button for easy pasting into an email or text editor.