The File Manager is a powerful browser based tool that allows you to: upload, download, edit, unzip, rename, change permissions, and much more.
To log into webmin place the following URL in your browser https://<Your MangoGT IP address>:10000 Note this URL uses HTTPS and not HTTP for added security. Use the MangoGT root user and pass that has been provided along with your device. Once logged in you will see the home screen.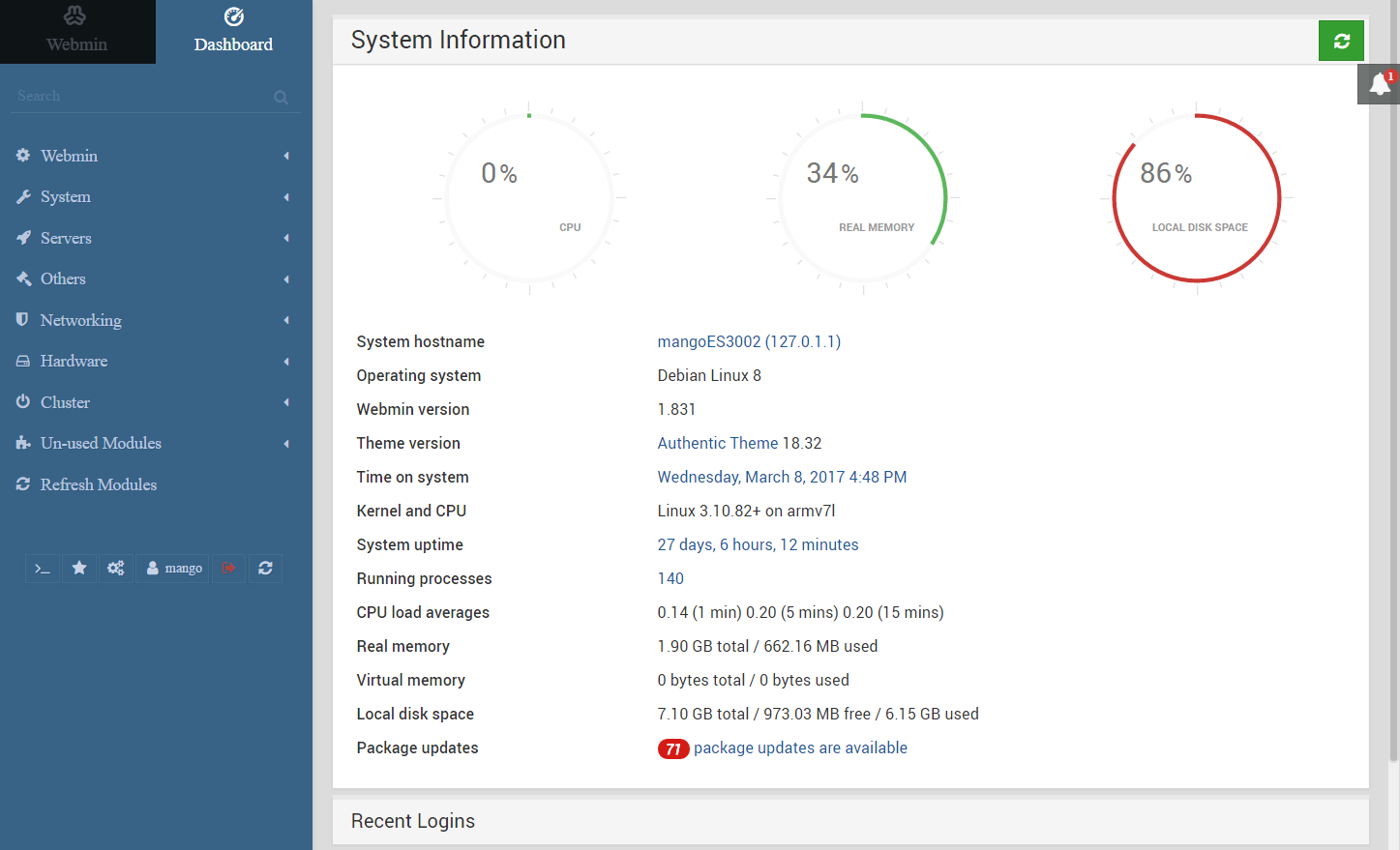 Opening the File Manager
File Manager
There may be a short delay where the browser is blank while the File Manager is loading.