SNMP Network Discovery
Under Administration > Admin home - Utilities click on the SNMP Import tool.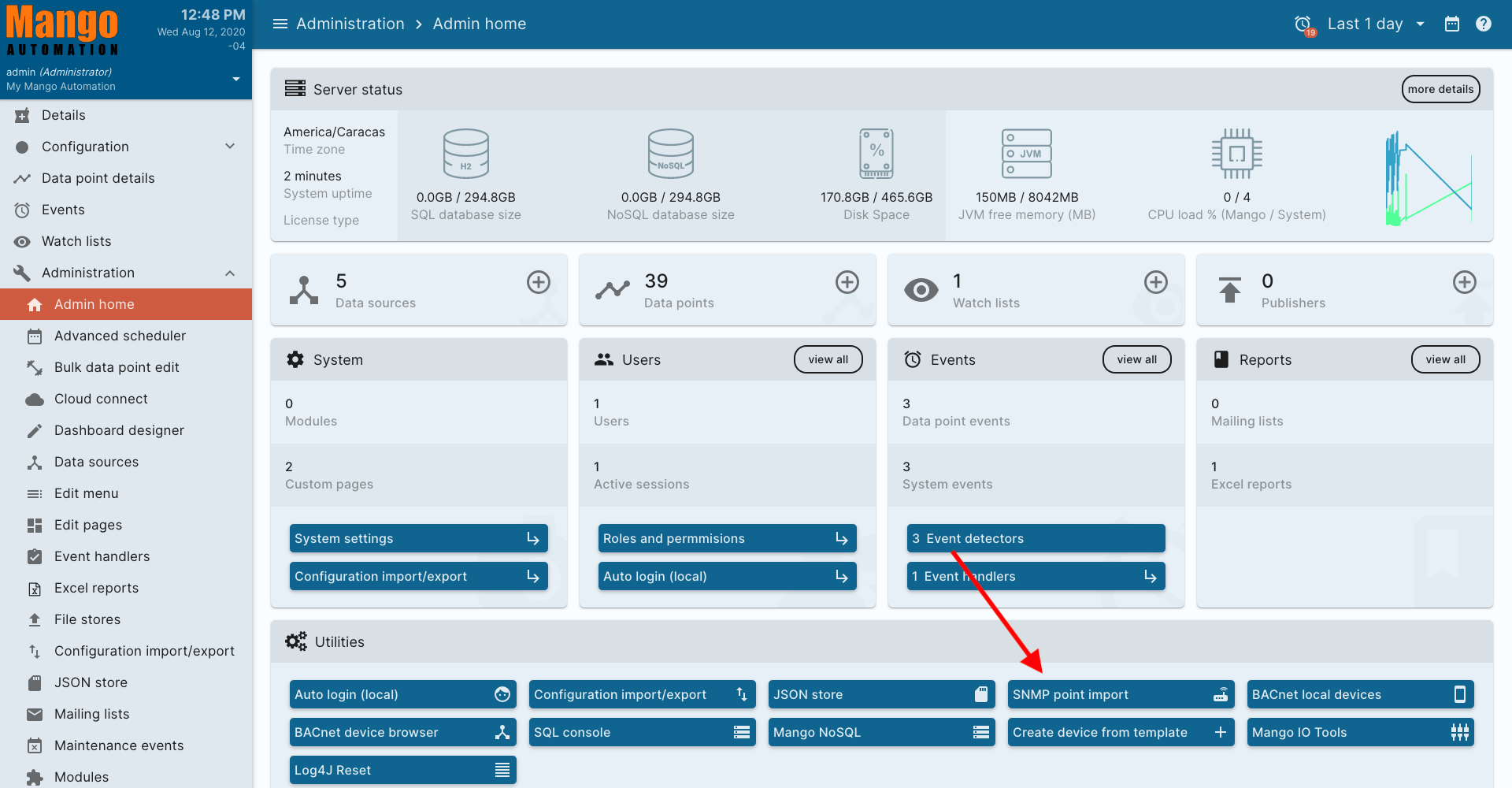 Click + NEW DATA SOURCE.

Enter your Scan Settings and add a Data Source for the desired device.

Now go back to the SNMP point import tool and select the device from the data source list. If you have a mid file you can upload it and then click START SNMP WALK.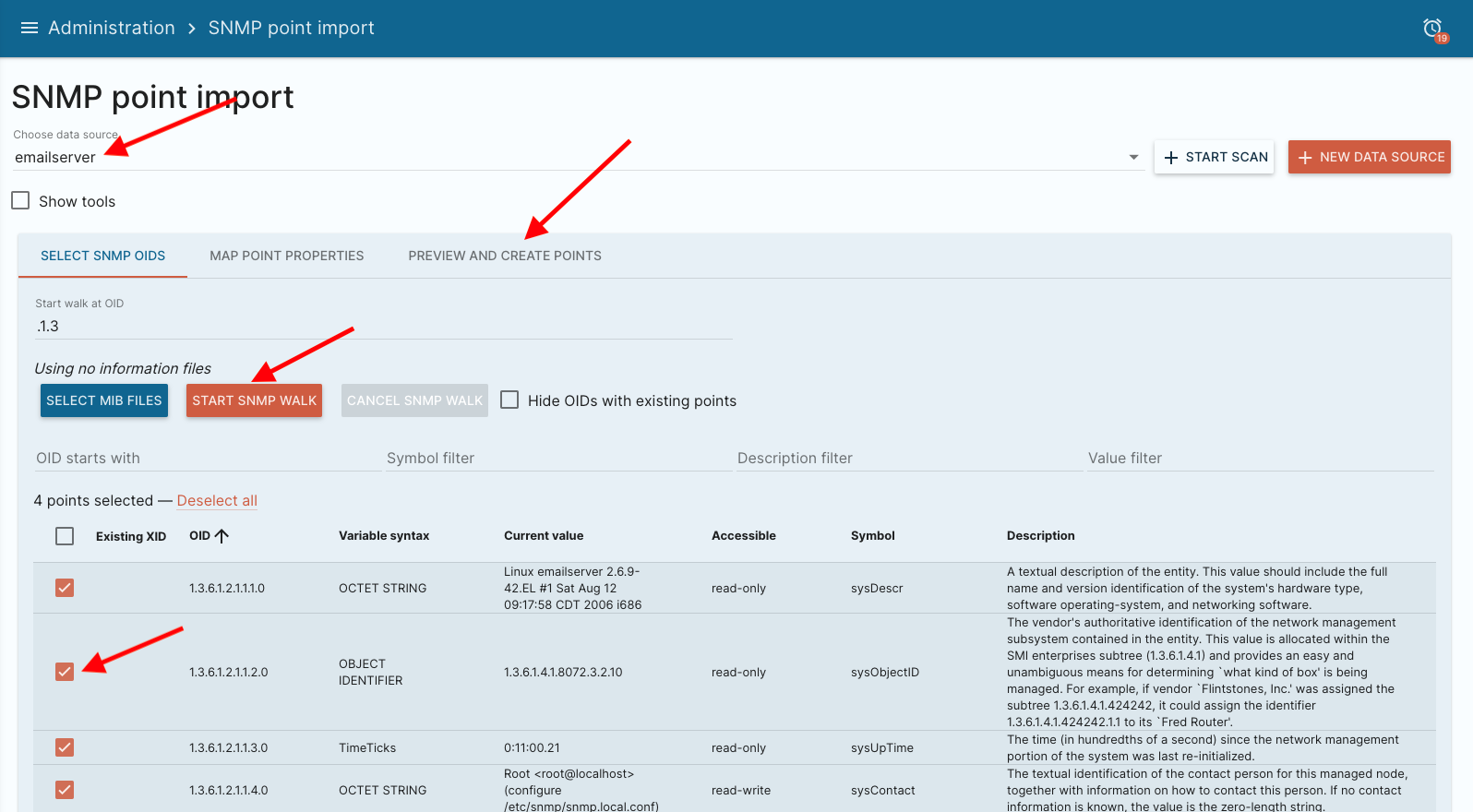 Select the data points you want to add and proceed to the PREVIEW AND CREATE POINTS tab. Click CREATE MANGO POINTS to add them.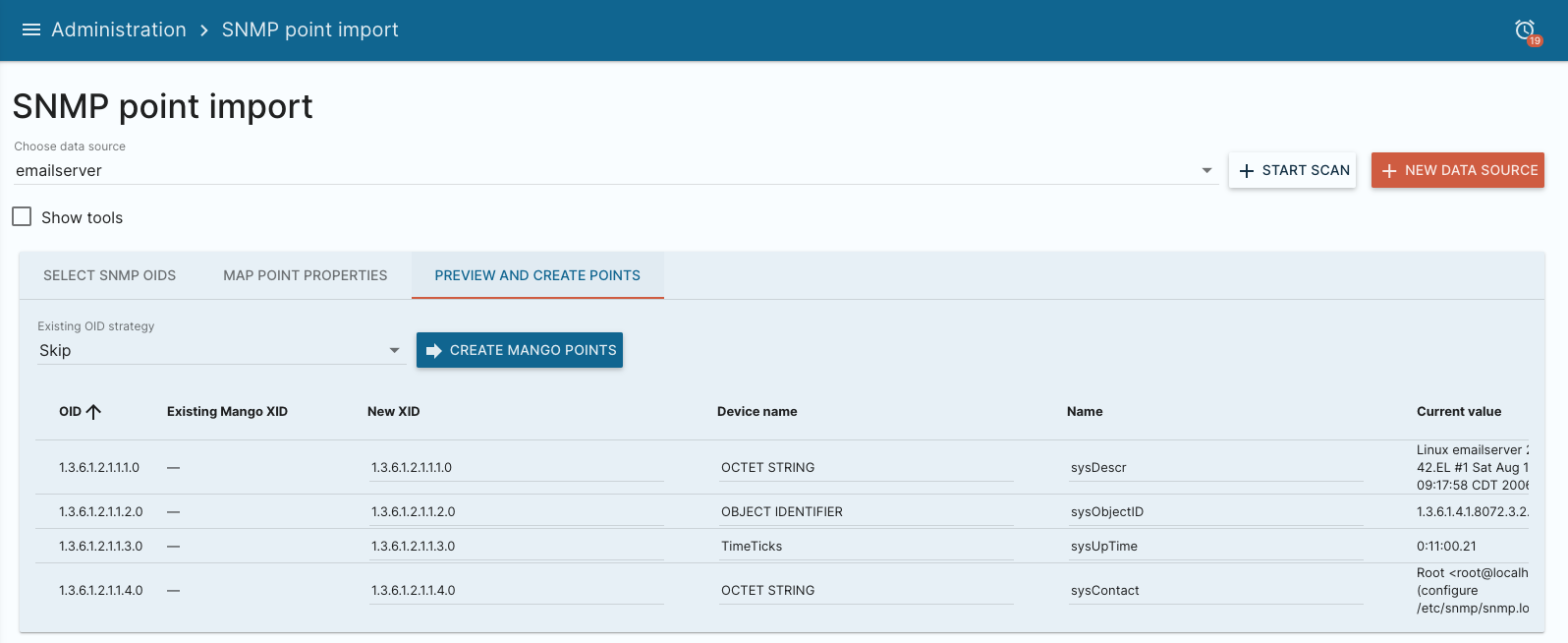 After the points are added you can use the Bulk Editor to modify the points further.